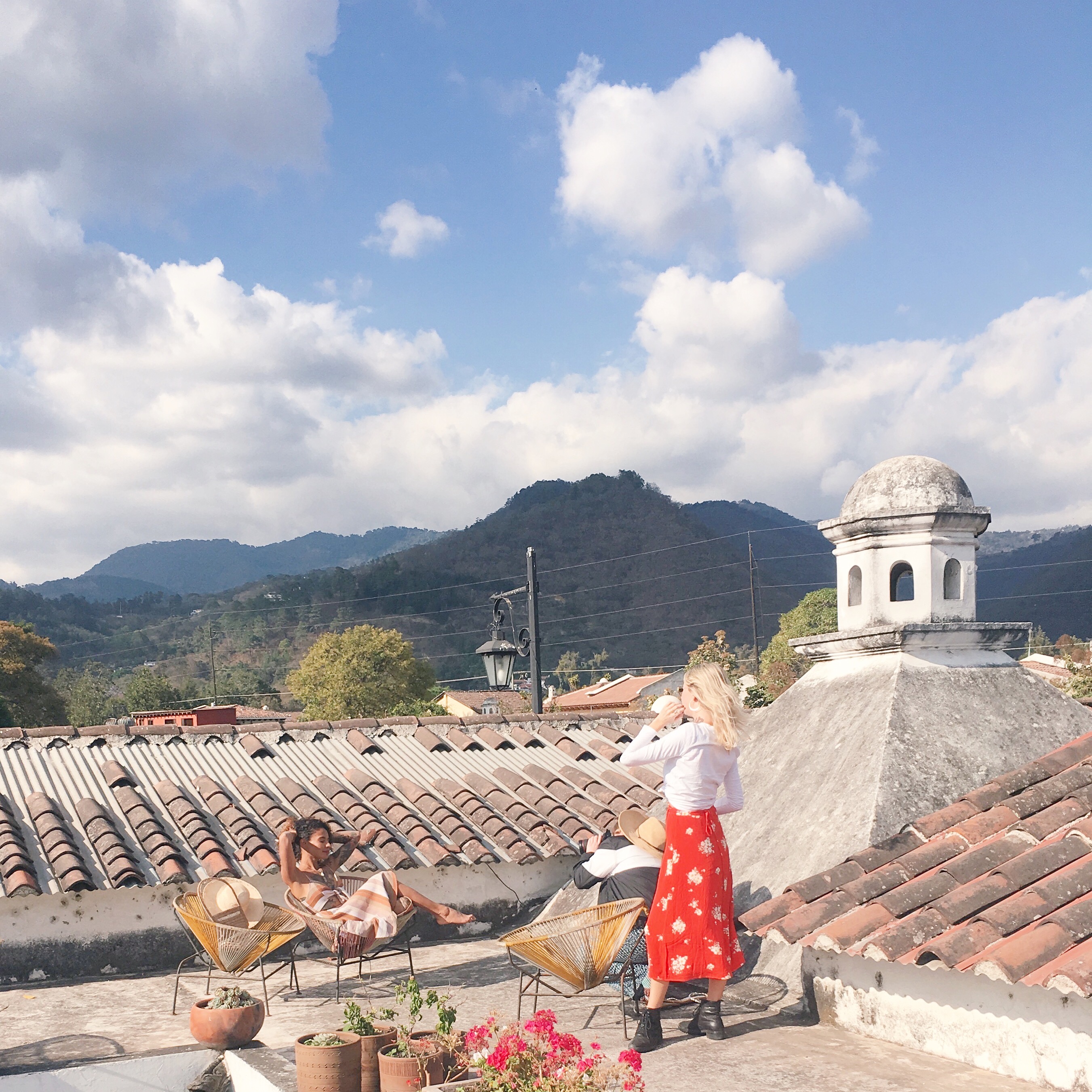 Artist Residency
ABOUT OUR RESIDENCIES
Gracia aims to introduce residents to the Guatemala that Guatemalans are constantly inspired by.
Located in a private home in the outskirts of Antigua Guatemala, the residency hosts and collaborates with international & local artists and non-artists across all fields to support research, creation and connection surrounding creative work, process and purpose.
Our residency program is focused on your creative practice and all the ways it can manifest.
We provide research assistance and guidance towards project development and local resources.
Residents work independently on proposed project or research.
Residents are also encouraged to do nothing, to rest, to not work. To read one book slowly. Or go into town everyday and explore.
You may design this residency however you wish.


Residencies include:

Planning

- Initial call one month prior to residency
- Assistance with research development, local introductions and navigation of the area
- Guatemala City Airport pick-up and transportation to the residency upon arrival & departure

Residency House & Studio

- Housing with private room, amenities and wifi
- Access to a private studio and garden
- Weekday Breakfast
- Access to kitchen with cooking utilities
GRACIA:


- A restful, comfortable and quiet space.
- Considerate of our residents needs. We are flexible and listening.
- Open to all beings from all races, all religions, all countries of origin, all sexual orientations, all genders, all abilities.
Residency House:
Residents that come to Gracia stay at la luna, a private bedroom with high ceilings and a private balcony situated on the second floor of the house. It has a shared bath slightly outside the room. On the first floor, residents have a private outdoor workspace, access to kitchen, and common spaces.
The house has a variety of hammocks around the balcony & garden. In our common space, we have a selection of Latin American art books & magazines. Our founder and Guatemalan artist,
Mafer Hernandez
lives at the house throughout the residency to support and assist our residents.
The house is located inside a beautiful and quiet complex that includes a hiking trail, volcano views, outdoor community gym and gardens. It is in Jocotenango, a 15 min. bus ride into the main parts of Antigua.
Previous residents have included filmmakers, painters, photographers, writers, architects and others.
See our residency house
Learn about our current open dates & fees
Ready to apply?
Fall 2022 application coming soon.