---
Creative Workshops

Our on demand workshops are rooted in creativity, craftsmanship & ritual.

You can feel good about joining our workshops; this is a space to take a pause from your everyday and nurture moments of play and experimentation with your friends and community.

Our current workshop offerings are:

- Earthen Pigments: Natural Botanical Watercolors


- Block Printing: Intro to Wood Carving & Printing

All our workshops take place in Palma Estudio, our creative studio in Antigua Guatemala.

Our workshops are available in Spanish or English.

Workshops are facilitated by our founder & Guatemalan artist Mafer Hernandez. She holds a BFA in photography and printmaking from the San Francisco Art Institute. Her work has been presented at La Fototeca in Guatemala and Root Division in California. Her work is included in the de Young Museum Collection and the Latin American Collection of the Stanford University Libraries.


Earthen Pigments: Natural Botanical Watercolors

Join us into an all natural and botanical experience where you will learn all about pigments: how to process your rocks and plants to create your very own watercolors.

All materials included + take home your own watercolor set & palette.

Cost: Q300 / $40 per person. Workshop time: 1 hour.

Block Printing: Intro to Wood Carving & Printing

Begin your journey into printmaking and learn the basics of block printing: draw, carve out and print your own design on paper or textile (for an additional fee).

All materials included + take home your own print ready to be displayed.

Cost: Q375 / $50 per person. Workshop time: 1.5 hours.

By joining our workshops you are supporting local artists and artisans as all our materials are sourced locally.

Ready to create with us?

Book through our 2021 - 2022 Calendar.
---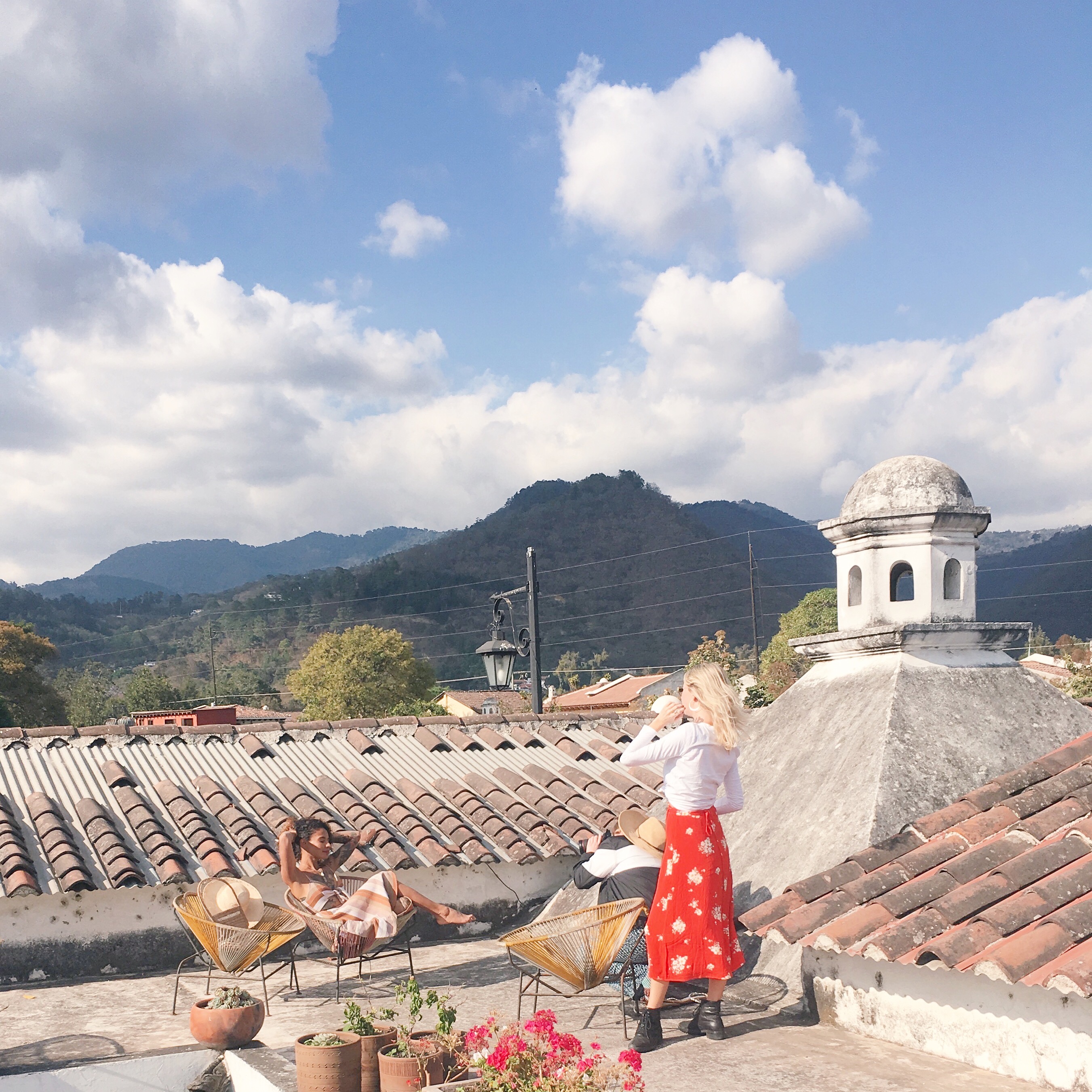 Artist Residency
ABOUT OUR RESIDENCIES
Gracia aims to introduce residents to the Guatemala that Guatemalans are constantly inspired by.
Located in a private home in the outskirts of Antigua Guatemala, the residency hosts and collaborates with international & local artists and non-artists across all fields to support research, creation and connection surrounding creative work, process and purpose.
Our residency program is focused on your creative practice and all the ways it can manifest.
We provide research assistance and guidance towards project development and local resources.
Residents work independently on proposed project or research.
Residents are also encouraged to do nothing, to rest, to not work. To read one book slowly. Or go into town everyday and explore.
You may design this residency however you wish.


Residencies include:

Planning

- Initial call one month prior to residency
- Assistance with research development, local introductions and navigation of the area
- Guatemala City Airport pick-up and transportation to the residency upon arrival & departure

Residency House & Studio

- Housing with private room, amenities and wifi
- Access to a private studio and garden
- Weekday Breakfast
- Access to kitchen with cooking utilities
GRACIA:


- A restful, comfortable and quiet space.
- Considerate of our residents needs. We are flexible and listening.
- Open to all beings from all races, all religions, all countries of origin, all sexual orientations, all genders, all abilities.
Residency House:
Residents that come to Gracia stay at la luna, a private bedroom with high ceilings and a private balcony situated on the second floor of the house. It has a shared bath slightly outside the room. On the first floor, residents have a private outdoor workspace, access to kitchen, and common spaces.
The house has a variety of hammocks around the balcony & garden. In our common space, we have a selection of Latin American art books & magazines. Our founder and Guatemalan artist,
Mafer Hernandez
lives at the house throughout the residency to support and assist our residents.
The house is located inside a beautiful and quiet complex that includes a hiking trail, volcano views, outdoor community gym and gardens. It is in Jocotenango, a 15 min. bus ride into the main parts of Antigua.
Previous residents have included filmmakers, painters, photographers, writers, architects and others.
See our residency house
Learn about our current open dates & fees
Ready to apply?
Fall 2022 application coming soon.
---
A cultural exchange project offering space for creative experiments and space for togetherness

Founded in 2019 by Guatemalan artist Mafer Hernández, GRACIA encourages cross –cultural education, inspiration and personal exchange within each discipline and program in hopes of developing a broader and more engaging creative dialogue across countries, cultures and fields of research.
ALL our programs are open to artists, thinkers, writers, scientists, artisans, designers, magicians, earth beings committed to research, practice, and openness to discover.


What is happening right now?

We are loving Palma Estudio, our creative studio
& also are looking forward to our upcoming residents!



Sami Cutrona
Morena Barra
Sara Umles
Kristen Bulger
Summer Moore
Eliška Plechatová
Yassmin Abdel-Magied
Camille Vic-Dupont

and more coming soon
(•••)